Installations and Displays in the Main Gallery
Look out for recent displays and temporary installations among the museum's famously dense displays.
 Wander in Other Worlds with the recent display on Evenki Cosmologies on the ground floor.
Delve into the fictional world of Lyra Belacqua in a trail of objects from the BBC/HBO His Dark Materials television series which was filmed on location at the museum. 
View stunning silkscreen prints by Khadija Saye on the second floor. And don't forget to look up when entering the museum from the main entrance through the Museum of Natural History, to see the MultakaOxford community chandelier.  
The Pitt Rivers Museum is filled with tens of thousands of treasures reflecting the diversity and richness of cultures from all over the world.
My research there could be never-ending.

Marina Abramović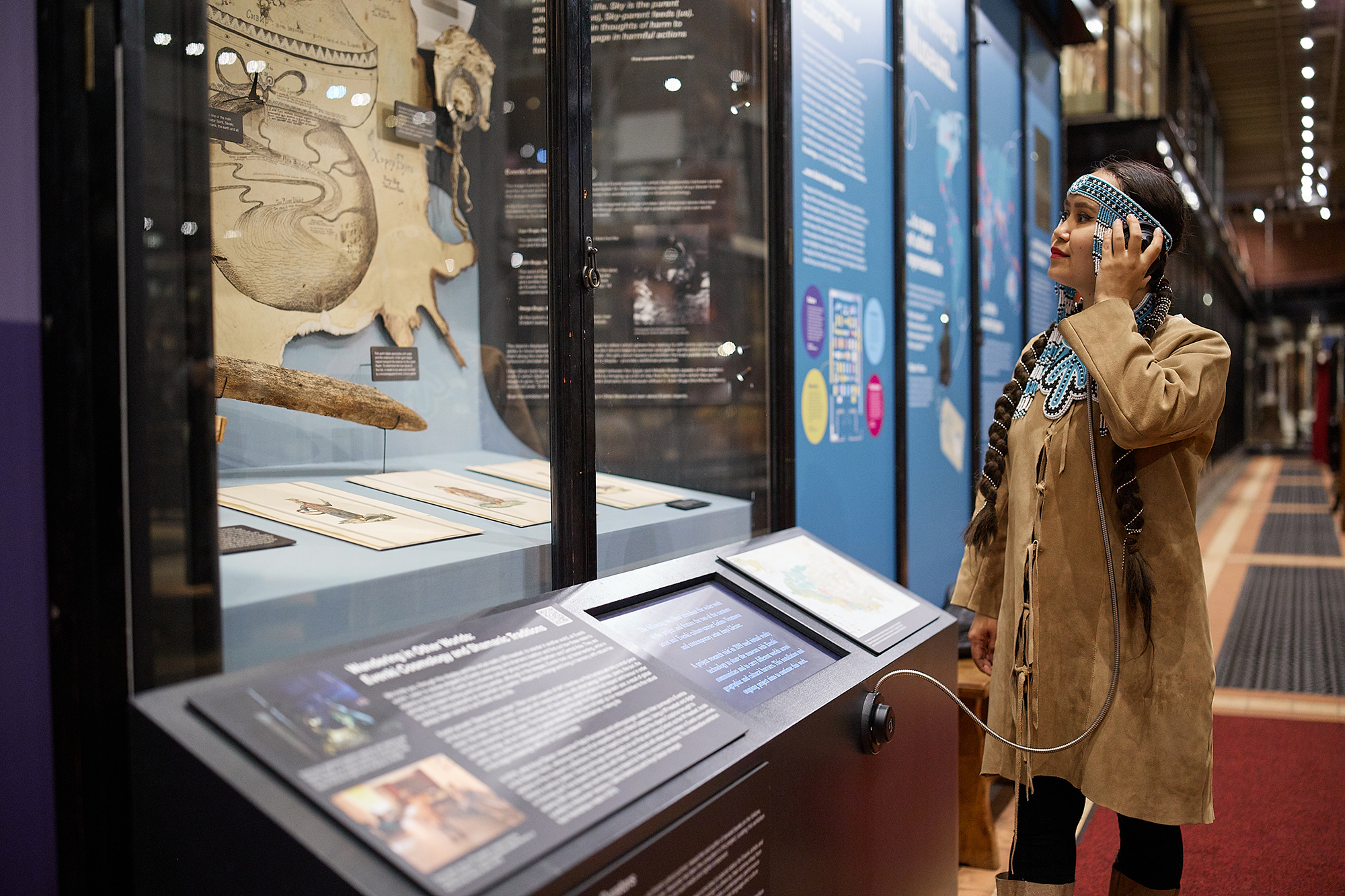 Recent installations and displays at the museum